The Property Ombudsman's office receives over 16,000 enquiries every year from individuals who have concerns about their estate or letting agent.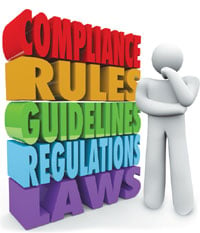 It is to the residential property industry's enormous credit that the vast majority of these enquiries are dealt with quickly and positively, with TPO facilitating early resolutions between agents and consumers.
Nonetheless, we have to report that TPO is still dealing with over 3,000 new complaints a year – complaints which are complex, often with entrenched positions on both sides – and which require formal review.
There is a cost to complaints – last year TPO instructed agents to pay awards worth £811,134. However, unfortunately, the human cost to everyone involved is much higher, which is why TPO does all it can to raise standards in the residential property industry.
One of the ways TPO does this is by sharing some of the most common causes for complaints and providing feedback to agents on the issues that have led to them, as well as subsequent outcomes.
We work in a field that is continuously developing with new legislation and regulation being introduced all the time.
This will be discussed in greater detail during the practical workshops at TPO's annual conference on 12th October.
Those attending will be given the opportunity to understand and discuss how these complaints are dealt with by the Ombudsman, and what agents should be doing to get things right, before, wherever possible, issues arise.
COMMON CAUSES OF SALES COMPLAINTS
Communication Failure
Sales Details / Advertising / Marketing
Commission Fee
Conflict of Interest
Agency Agreement
Common causes of lettings complaints
Communication Failure
Repairs and Maintenance
Deposit Handling
Conflict of Interest
Rent
In 2015, 73 per cent of the sales cases were supported with an average award of £319, and 83 per cent of lettings cases were supported with an average award of £480. Here we report on two examples of complaint cases brought to TPO, one where an award was made, and the other where it was not.
Sales Case: MISDESCRIPTION
This property was advertised as having 'field views.' After completion, the buyers discovered that a 16-acre substation was to be built adjacent to the property, therefore obstructing those field views.
The agent stated that they were unaware of this development and that they were, therefore, unable to have advised the buyers of this.
However, the development had been strongly debated over the course of two years in the local vicinity and had appeared in local press.
The agent had also sold a property in the same lane the year planning permission was granted and had sold a house belonging to the campaign leader for the opposition group.
It was therefore concluded that the agent had failed to disclose material information that they were, or should have been, aware of in accordance with the CPRs (Consumer Protection Regulations).
An award of £1,000 was made.
Lettings Case: REFERENCING
A landlord complained that his tenant had turned the property into a cannabis factory causing £7,500 of damage.
The agent agreed to pay £1,000 towards the damage caused.
TPO found that the agent had taken reasonable steps to reference the tenant in accordance with Section 10 of TPO's Code of Practice, by using a service provider.
The agent had also offered a goodwill payment of £1,000 towards the damage. In this case, no award was made by the Ombudsman.
It is impossible to keep every customer satisfied all of the time, sometimes circumstances arise beyond control of even the agent, such as in the case with the cannabis factory.
Agents need to understand that dealing with any complaint promptly and diligently will almost always reduce the risk of the issue escalating.
If the agent genuinely feels that their actions are correct then their stance should be explained to the complainant objectively and professionally.
We work in a field that is continuously developing with new legislation and regulation being introduced all the time, therefore education is key.
LEARN MORE
Those wishing to understand more about the role of The Property Ombudsman can attend TPO's Conference "Raising Standards" at the National Conference Centre on 12th October.
Tickets are available from
www.livebuzzreg.co.uk/2016/tpo16