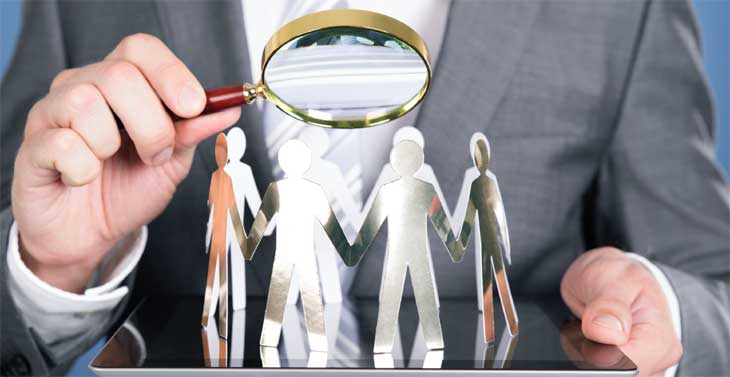 When a two bedroom flat in Surrey was recently listed on a crowdfunding website, it was snapped up in half an hour for £212,900, with a 126 investors clubbing together to acquire the property, investing an average of £1,700 at a rate of £6,000 per minute, demonstrating the insatiable appetite for Buy to Let properties in this country.
Renting out a property can be a fantastic investment; research by the Wriglesworth Consultancy, on behalf of Landbay, shows that Buy to Let landlords have earned returns of up to 1,400 per cent since 1996, outstripping returns on investment in shares, bonds and cash.
These high returns – and the dearth of high LTV mortgage lending to first time buyers are mean that the private rented sector is likely to grow by around 700,000 households to 5.5 million by 2020, accounting for 20 per cent of the total housing stock.
Andy Golding, Chief Executive at Kent Reliance, said, "Buy to Let has come of age, moving from a niche asset class to one big enough to rival the stock market. Landlords are seeing the benefit of a structural change in Britain's housing market, with tenant demand ever strengthening."
However, while demand from property investors continues to rise, some novices may not necessarily appreciate quite how time consuming investing in property can be.
Added responsibility
Mounting issues, such as regulation, rent arrears, collecting rent, tax and getting repairs done, can make being a landlord can be a stressful experience – a recent study by Property Let By Us found that 66 per cent of landlords find managing their properties more stressful than their full or part time jobs.
"There will always be an element of risk with a new tenant. It's important to mitigate that risk as much as possible."
"The increasing regulation and the added responsibility that goes with it, is weighing heavy on the shoulders of landlords, along with rent arrears and tenant complaints," said Jane Morris (left), Managing Director of Property Let By Us.
Add in a problem tenant and you have a real nightmare. From graffiti on the walls to soiled carpets, there are bizarre and appalling stories of nightmare tenants, resulting in landlords seeking to regain possession of the property, usually at a high legal expense, and yet many landlords are still not doing enough to protect themselves.
Tenant referencing
AXA last year warned that landlords leave themselves exposed by failing to carry out even the most basic checks on their tenants, with far too few of them checking if their tenants have the means to pay their rent.
AXA found that just 31 per cent of landlords carried out credit checks, 29 per cent requested landlord references and 27 per cent asked for employer references.
"These background checks on tenants are so important," added Jane Morris. "Picking the right tenant can save a long, costly eviction process further down the line. Be thorough in conducting background checks."
There are differing views on what constitutes the best reference gathering, but Morris believes that it is important to include bank statements for the past three months; previous landlord references to check the tenant paid rent on time; credit checks, incorporating fraud indicators; and employer references.
Emma Jouhin (left), Callcredit Information Group Emma Jouhin, Sales Manager at Callcredit Information Group, said "There will always be an element of risk when taking on a tenant; could they abscond without fulfilling their rental obligations? It is important to mitigate this risk as much as possible, as late or non-payment can lead to additional, unexpected costs for a landlord in attempting to recover these payments."
Credit rating
To help ensure that a prospective tenant can keep up the rental payments, some agents use a credit rating agency to check all aspects of an applicant and issue a credit score.
"It is in the interest of all parties involved to confirm that the tenant is in an adequate position to meet the rent payments," said Adam Feather, Managing Director of Robert Anthony Estate Agents. "Inadequate or unsatisfactory references may require that an agency credit check is undertaken to ensure that all is above board."
Immigration checks
Certain screening checks on tenants also confirm that they have the right to live in the UK, which will soon become a legal requirement across the country. Landlords could face a £3,000 fine if they let to someone who does not have a right to be in the country.
While most letting agents and landlords should be able to take this legislation in their stride, they may have to make a few tweaks to their administration procedure or software system, ensuring that it meets all Home Office requirements for immigration checks.
"Our system ensures that those who carry out the checks ask the correct questions and record the necessary information." Ian Thomas, OnBoard Pro
"Letting agents and landlords need to remain vigilant to ensure nothing slips past them that could pose potential legal problems in the future," said Ian Thomas (right), Sales and Marketing Director, OnBoard Pro. "Our system will make sure those carrying out the required checks are asking the correct questions and recording the necessary information."
Let Alliance's Ultimate Global tenancy referencing service, initially trialled in the West Midlands, is now being rolled out nationwide, taking full account of the Immigration Act. It includes Right to Rent certification; ID validation; follow-up checks for time-limited certification; Home Office checks; and residency confirmation – all on a documented audit trail. Also included are the more usual checks, including county court judgements and electoral roll information.
"Tenant Global fully complies with the new Immigration Bill and protects letting agent clients against potential penalties." Andy Halstead, Let Alliance
Importantly, Let Alliance will "take full accountability" for the full referencing process, protecting all their customers against any penalty that may be applied by the Home Office if the tenant has completed the 'Ultimate Global' referencing process and met their criteria, according to Andy Halstead (left), Chief Executive of Let Alliance, "Immigration and border control is high on the [political] agenda and it looks certain that letting agents will have additional administration tasks to complete. At Let Alliance we have developed Tenant Global, a new tenant referencing product that fully complies with the new Immigration Bill and protects our letting agent customers against any potential penalties."
Rent guarantee
Despite the introduction of new immigration checks, for the vast majority of landlords, their greatest concern remains not receiving their rent on time, as illustrated by the Property Let By Us survey, in which 87 per cent of respondents cited rent arrears as causing them the most amount of stress.
In the first three months of 2015, there were 70,900 tenants facing more than two months of unpaid rent, some 1,500 more households than in the previous quarter, while the number of tenants in arrears was up four per cent year-on-year, the latest tenant arrears tracker by estate agency chains Your Move and Reeds Rains shows.
"Tenants are now far less likely to be out of work than at this point last year but many tenants are still struggling to keep up with household expenses in the face of extremely modest wages," said Adrian Gill, Director of Your Move and Reeds Rains.
Thankfully, there is a potential solution, with a number of firms offering a wide selection of rent guarantee or loss of rent and legal expenses insurance schemes, to protect landlords – and indeed letting agents – against tenants who fail to pay their rent.
But it is generally a condition of the rent guarantee and legal expenses insurance policy that the landlord has secured acceptable tenant references, ideally from an impartial tenant referencing company, prior to the commencement of a new tenancy, to ensure that the cover is valid.
"Getting their tenants referenced is a condition of the policy just to safeguard ourselves," said Steve Jones, Managing Director at Rentguard Insurance. "But we recommend that landlords do this anyway to check the background of their tenant and their history of keeping up payments in the past, and that they are who they say that they are."
Costs
According to Julie McMullan, Head of Insurance at Barbon Insurance, of which HomeLet is a part, there are several different rent guarantee and legal expenses policies which are available on the market, with prices varying significantly based on a number of factors:
The rental amount
Whether the guarantee is on an individualtenant or on the whole property
If there is an excess payable in the event of a claim
Whether all breaches of tenancy are included, or just payment of rent
Whether the policy continues to cover the rent whilst the landlord is looking fora new tenant
"Some policies are monthly-paid premiums, whilst others are for a fixed period," said McMullan. "Costs can start as low as £50 a year, right through to a couple of hundred pounds, depending on how many of the risks the landlord wishes to cover."
Expanding PRS
With demand for rental property rising, the private rented sector will continue to grow, with Government figures suggesting that one in three homes will be owned by private landlords by 2032. But whatever the future holds for the PRS, carrying out crucial reference checks will almost certainly remain the best practice that a letting agent, property manager or landlord renting out a private property could possibly make to help reduce the risk of taking on a problematic tenant.
Contacts and tenant referencing suppliers:

Assurant Let
www.assurantintermediary.co.uk
Callcredit Information Group
www.callcredit.co.uk
HomeLet
www.homelet.co.uk
LetAlliance
www.letalliance.co.uk
LetRisks
www.letrisks.com
OnBoard
Pro www.onboardpro.co.uk
Rentguard
www.rentguard.co.uk
SourceLet
www.sourcelet.co.uk