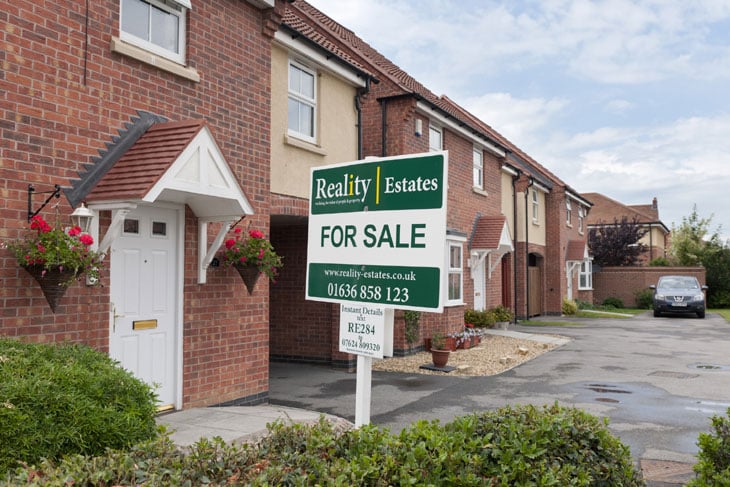 With the Stamp Duty holiday now in place, the future is bright as the property market gets back to business.
Enquiries, sales and house prices are all increasing. But if you're operating with less staff than usual, this market uplift is likely to bring fresh challenges when it comes to managing your time.
Rightly so, your attention is on core processes like maintaining stock levels, operating compliantly and providing an excellent service to your clients.
You're busy, and it's a welcome relief. You also need to think about your future pipeline, as it's the marketing investments you make now that will keep those instructions coming in the latter half of this year and into the next.
Thinking strategically
Understandably, many agents scaled back marketing spend over the past few months, relying heavily on free digital channels like social media to make sure their agency remained visible during the lockdown.
With Virgin Media reporting that daytime internet usage had more than doubled in the UK at the end of March1, maintaining a digital presence was the most obvious marketing move.
But is this increase in screen time a good thing for the effectiveness of your digital marketing post-lockdown?
People have been using more digital services to stay in touch with family and friends, order their weekly shop and work from home. But data suggests that this is causing 'information overload' which is having a significant impact on people's personal and working lives, making them feel like they can't unplug2.
So as restrictions lift, it's time to start thinking more strategically to make sure your marketing hits home and cuts through the clutter.
Combining digital marketing with print has proven to be four times more effective than digital on its own."
Combining digital marketing with print has proven to be four times more effective than digital on its own3. The tangible nature of print makes recipients feel valued, and it allows them to engage with your message on their terms.
With people feeling fraught after months of digital adaptation, print is a welcome interruption that can be more cost and time-effective than you think. You need a partner that can lighten the load and provide the transparency you need to monitor and control your marketing spend as your business gets back on its feet.
Introducing MyRavensworth
Ravensworth has spent the last 12 months talking to customers, digging into market trends and rethinking the way they work so that print marketing is much more hassle-free for agents.
Our new online platform, MyRavensworth, is a faster, simpler and smarter way to order your print marketing materials. We've been working on this for a while now, but if there's anything the past few months have shown us, it's that the easy online access and self-service nature of our platform was the right way to go.
It's self-service at its finest, with support when you need it. So if office logistics and home working are making you rethink how you print, MyRavensworth could be the outsourced solution you need.
It's faster
MyRavensworth gives you instant online prices to help you plan your print marketing campaigns and allows you to send your files directly to print using the built-in InstantPrint app. This new, more streamlined process means that 60% of jobs hit the presses within just 15 minutes of ordering.
It's simpler
Easy to use and accessible from any device, MyRavensworth is designed to put you in control. You can access your account area to view your orders, track deliveries, download invoices and monitor your spend – making it much simpler to manage your print marketing.
It's smarter
MyRavensworth uses an intelligent PDF interrogator to automatically identify the product you upload, and you can pre-set your print preferences for frequently ordered items, saving you time and effort in the future.
This central platform means you can access all of Ravensworth's products and services in one place, including their image editing service, Photofixr™, to get your properties portal ready.
With demand already ramping up in the property market, we've upped our game so you can too. MyRavensworth can help you move forward with your marketing, taking the hassle out of ordering your print and giving you more time to focus on growing your business.
Click here to find out more and register for an account today.
Sources
¹ The Independent – UK Coronavirus lockdown has led daytime internet usage to more than double
² The HR Director – People struggling with 'information overload' working from home
3 Top Media Advertising – Top print advertising statistics and effectiveness