OnTheMarket is to demutualise and float on the stock market following a vote by its agent members.
It is also to drop its controversial 'one other portal rule' and will now attempt to raise £50m from City investors.
Nearly 90% of agent members of the website's operator Agents' Mutual voted to convert their existing membership interests into shares in a new company called OnTheMarket Ltd.
Agents' Mutual says 70% of members voted in person at the meeting in London yesterday or by proxy.
After the vote is approved by a court hearing early week the demutualisation will then proceed on 12th September, and following an initial IPO on the Alternative Investment Market (AIM) it is expected that some £50m will be raised by offering investors a minority stake in the new business.
Advertising campaign
This will value OnTheMarket at between £200 and £250 million. The money raise is to be used to take on Rightmove and Zoopla with a huge national advertising campaign on TV, digital and print media as well as significant radio and billboard activity.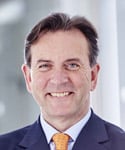 "I am very pleased at such a resounding demonstration of broad Member support for our strategic proposals for the business," says Ian Springett, Chief Executive of Agents' Mutual.
"We firmly believe that should we be successful in raising external capital, we will secure the resources we need to take the business to a new level in the interest of property advertisers, consumers and shareholders alike."
The number of shares received by each agent members of Agents' Mutual will reflect how long they have been with OTM and the level of fees paid.
"None of the shareholders will be selling stock as part of the flotation and the existing loan notes of the members will convert into shares, with "lock-in" restrictions on their sale," says Trevor Abrahamson, one of the co-founders of OTM.
"Very unusually for a disparate, competitive Industry, residential agents have been remarkably successful by harnessing the forces of group leverage.
"As Managing Director of Glentree International and a non-executive director of Agents' Mutual, I strongly support the proposals to seek to float OnTheMarket on AIM and hope that with continued agent control it achieves its '"disruptive" objectives in challenging the status quo."