STATS: Average commission: 1.5% Average Rental Price: £825.00 per calendar month Average Sale Price: £300,000
KENT
Vicki Field
Cooke & Co
www.cookeandco.com
The market here in Thanet remains buoyant, but it is a little more challenging as we progress through 2018, compared to the market in 2016 and 2017. However, as long as the properties are realistically priced they will continue to sell at a fast pace.
As the market continues to change, we find the experience in our team comes to the forefront, offering second to none customer service, great local knowledge, accurate valuations and honest advice based on the actual market intelligence.
Cooke & Co specialise in these areas and are the proud winners of national awards in 2017, for outstanding customer service. Most members of our team have been in the industry for over 10 years and all live locally and thrive within the property industry.
We have also found that as well as exceptional knowledge and highly trained staff our equally high standard of marketing and presentation for every client continues to produce a broad market share and repeat business. We have not seen any effect from online estate agents as the residents of Thanet seem to prefer having a face to a name using traditional methods rather than a cheap fee!
We are very lucky to be located in a corner of the UK, surrounded by beautiful sandy beaches and a fast railway link into St Pancras, London, therefore being ideally located for commuters who want to relocate to the seaside and continue to work in the City with a journey time of 80 minutes.
Margate has undergone huge regeneration over recent years which has brought the return of the iconic Dreamland Amusement Park plus the award winning Turner Contemporary Art Gallery which has drawn a young, trendy art scene flood to the area which has been fantastic for both the rental and sales market.
In general, there has been a steady rise in prices since 2016 and we are now seeing them stabilise in 2018 which is giving the buyers more confidence that they are paying the right prices for the properties.
Thanet is also blessed with some of the most attractive architectural buildings dating back to the Georgian, Edwardian and Victorian times, which often retain their incredible original features – it is these properties that are currently in high demand with the London buyers.
Pictured property: Guildford Lawn, Ramsgate at £385,000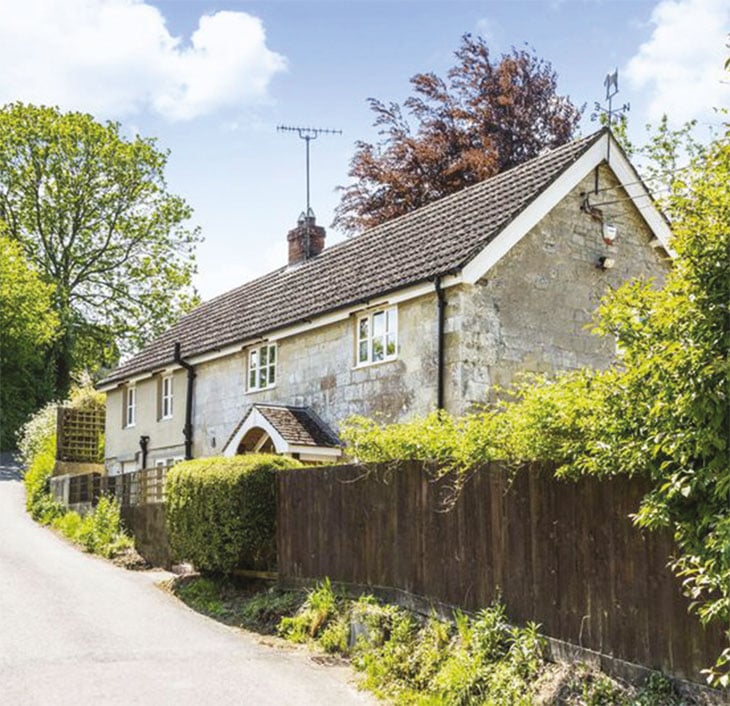 STATS: Achieved sales price since January 2018: 98.5% Achieved rental prices: 100% of rental prices Time to sell: average in 5.8 weeks. Average sold price: £385K Average rental price: £720pcm
WILTSHIRE
Matthew Boatwright, Director
Bassets, Tisbury
www.bassets.co.uk/tisbury-office/
The Bassets office in Tisbury opened in June 2015 and is located on the High Street – the only estate agents in Tisbury, with another recently opened branch in Shaftesbury.
The team comprises Director, Matthew Boatwright, Senior Negotiator, Daniel Syckelmoore and Administrator, Laura Norgan, all of whom have grown up and still live in the local area, allowing them to offer a great insight and knowledge of Tisbury and all the surrounding villages. We pride ourselves on a friendly, high level, stress free service and are experienced in finding and selling homes in this idyllic rural area.
Bassets has experienced a 20 per cent increase on completions compared to the same period last year, with sales also up, by 15 per cent. The current market is strong in this sought after area, although the housing market may be subdued around the rest of the UK, Tisbury is bucking the trend.
Tisbury is now a very up-and-coming place, with the national press describing it as one of the 'Best Places to Live 2018'. It's therefore no surprise, that property is very sought after and selling fast.
Bassets in Tisbury have sold properties in an average of 6.5 weeks after going on the market and have achieved 98 per cent of asking prices since January.
With property prices 4.8 per cent higher than this time last year, and rural life proving more popular, it's positive news for those living in and around Tisbury.
Pictured property: Tuckingmill £695,000 A 17th century characterful and charming period cottage located within the sought after and quiet hamlet of Tuckingmill, Tisbury.
STATS: Average sale price: £1,017,000 Average rental: £1700 pcm Average: 300 viewings carried out per month
LONDON
Adam Tahir, Director
Fine & Country, Finsbury Park
www.fineandcountry.com/uk/finsbury-park
Fine & Country Finsbury Park is located in one of the most popular areas of North London, Crouch End and Highbury. The property in our photo, priced at £1,650,000, is a superb four bedroomed terraced house in the quiet, tree lined Florence Road and it backs on to the Parklands Walk, close to Stroud Green Village.
Close by is Finsbury Park station, one of the largest and busiest stations in London which offers the perfect access route to to the whole of London.
Finsbury Park and the surrounding areas have a variety of housing ranging from 5/6 bedroom townhouses to the luxury apartments at the newly developed Woodberry Down, with stunning 360 degree views of London.
We are lucky to have a wide range of clients, from first time buyers to investors as well as families with large budgets.
The uncertainty of Brexit has certainly reduced demand and consumer confidence and we have found that with more available properties, we are seeing small reductions in prices achieved.
The Directors at Finsbury Park have over 50 years experience in Estate Agency between us meaning we have been through the good times and the bad. The current market demands honest, knowledgeable and proactive agents, Fine & Country Finsbury Park tick all of these boxes.
Pictured property: Florence Road, Stroud Green, £1,650,000